THE OCEAN "Heliocentric" & "Anthropocentic" vinyl re-issue!
While their brand new album "Phanerozoic I: Palaeozoic" is making tsunami-style waves across the globe, we are reissuing THE OCEAN's 2010 albums "Heliocentric" and "Anthropocentric" on vinyl!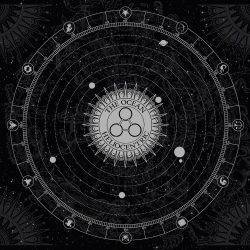 "Heliocentric" was the first album with current vocalist Loïc Rossetti, a game changer in the band's history. The album is characterized by his shimmering cleans alongside abrasive, powerful screams. "Heliocentric" sees the band venture into calmer territories as compared to its predecessors: the album is defined not solely by walls of guitars, but also by careful orchestrations of piano, upright bass, strings and textural electronics.
Whether you got a tricky time picking the most effective topic or you merely feel it's hopeless that you just find a while from your hectic schedule simply to compose an article, you could usually come to apapers and maximize our essay writing service. If that's the circumstance, you should see to it that the essay fulfills the criteria. Yes, they are capable to compose an essay on each subject you may possibly demand. They'll let you make your essay filled with quality.
Here you are able to discover numerous absolutely free essays for your own inspiration, in making your own distinctive and distinctive post or essay. They should produce good essays and assignments to be able to acquire leading standards and appreciation for his or her various professors. Again, that's exactly why you need to be sure that you've got the perfect individuals to assist you with your essays. Therefore, set your purchase today to work with this kind of efficient, educated, and totally well-informed essay writers.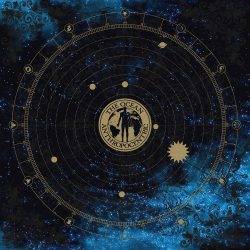 "Anthropocentric" is heavier than its same-year predecessor "Heliocentric", with the crushing 15-minutes openening track duality "The Grand Inquisitor" part I and II and following track "She Was The Universe", one of the most-streamed THE OCEAN tracks to date, setting the bar high for the rest of the album.
Conceptually, "Heliocentric" and "Anthropocentric" are a comprehensive critique of the legacy of christianity: While "Heliocentric" approaches the topic in a historical-chronological way, the main focus of "Anthropocentric" is the "Grand Inquisitor"-chapter in Dostoyevsky's world-famous novel "The Brothers Karamazov", spread out over 3 tracks of the album. Other songs like the serene "The Almightiness Contradiction" take up ideas by Richard Dawkins, the spearhead of modern day's aetheism.
Since 2001, the Berlin-based musician collective THE OCEAN have released 7 critically acclaimed studio albums, and a split EP with Japanese post-rock legends Mono. With an ever- changing lineup of various on- and off-stage musicians and visual artists, the relentlessly touring group have become well known for their immense, mind-expanding live shows, which they have carried into the most remote corners of the globe, from Siberian squats to colonial theatres in Ecuador.
Over the course of their storied career, THE OCEAN have toured with Opeth, Mastodon, Mono,The Dillinger Escape Plan, Anathema, Between The Buried And Me and Devin Townsend, and have appeared on major festivals including Roskilde, Dour, Pukkelpop, Roadburn, Wacken, With Full Force, Summer Slaughter, Summer Breeze and Graspop. The band's own Pelagic Records has also become one of Europe's leading labels for post-rock and post-metal, with a catalog of 120 releases since 2009.
"The Ocean do for earth science class what Mastodon did for Melville: make learning brutal",Decibel wrote about 2007's Precambrian, Revolver describing it as a "Teutonic paean to Earth's geology". 2013's seminal Pelagial, described as "a filmic ode to shifting moods, dichotomous influences and the musical personification of sinking towards the planet's deepest underwater points" by Rock Sound, was a milestone for the band, and their most conceptual work to date, and was ranked #3 at LoudWire's "Best Metal Albums Of 2013", and #5 in About.com's "2013 Best Heavy Metal Albums".
Order here: bit.ly/theoceancentrics