Pelagic Records – "MMXVIII" Compilation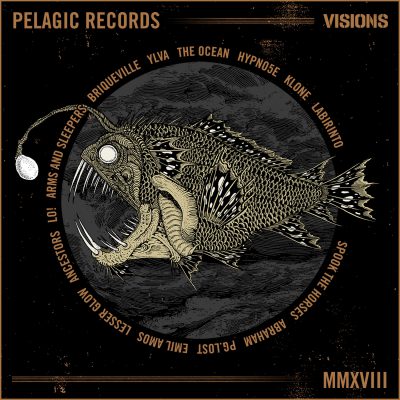 Compilations are fun and you guys REALLY liked "In The Twilight, These Rocks Have Teeth", so we decided to team up with VISIONS Magazin and do another one.
This one is called MMXVIII and contains brand new, unreleased tracks by Abraham, pg.lost, Lesser Glow, Ancestors, arms and sleepers, B R I Q U E V I L L E, Hypno5e and Labirinto!
And the best part: It's for FREE! Just follow the link below and enjoy our little preview of what's coming up in 2018: www.pelagic-records.com/visions
Having said this: We're happy to welcome THREE incredible bands to the Pelagic family, that will blow your minds with new albums to be released in 2018! Give a warm welcome to:
Arms and Sleepers
Ancestors
Lesser Glow
????????????