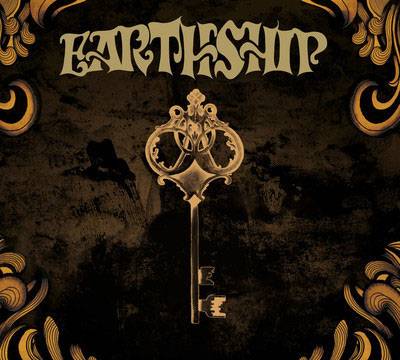 Earthship – Iron Chest
EARTHSHIP surge ahead like a nuclear-powered icebreaker through the Barents Sea, laden with mighty riffs, tons of groove and home-brewn whiskey.
The band was launched by former THE OCEAN drummer Jan Oberg and his colleagues Dennis Boettcher on drums and Bastian Gutschke on bass guitar, after a long drinking night in Berlin some time in the spring of 2010. THE OCEAN mainman Robin Staps joined the band on second guitars shortly afterwards. The newborn band recorded their debut album "Exit Eden" at Oberg's own Hidden Planet Studios in Berlin: "Exit Eden" was the grim, ugly soundtrack to a rough and dangerous passage through dark, icy waters. A trip through the vast black sea of doom, metal and prog n'roll. The album was released on Pelagic Records in early 2011.
The band played their very first show supporting TORCHE in Berlin in December 2010, followed by a few more gigs in the following months. The band then embarked on "Friction tour" with THE OCEAN, RED FANG and INTRONAUT, which took them all across Europe in May and June 2011. Shortly before the tour, Gutschke literally disappeared from the map and was replaced by Jan's wife Sabine on bass guitar. 2012 finally saw the band shrink to a three-piece: Staps left the band due to lack of time to commit to even more touring and rehearsals.
Over the winter, Earthship had immersed at Hidden Planet Studio one more time to rehearse and record their second album "Iron Chest".The album title stands for the soul of every single being on this planet, vulnerable and exposed to the cruel force of life, yet withstanding its lashes with iron rigor... and only opening up with the right key in the end... "Iron Chest" is a vile beast of an album, spitting iron nails in every direction. EARTHSHIP's abrasive, heavy custom sound has grown and reached a new level of intensity. As Rocksound (UK) put it, "It's pretty clear that Earthship are on the course for greatness".