THE OCEAN to release new album Pelagial end of April!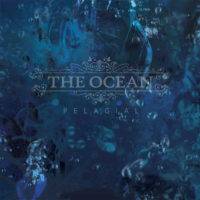 After 2 years of relentless touring in North America, Europe, Russia, China, Hong Kong, Southeast Asia and Australia, The Ocean have resurfaced with what could be their deepest and most trailblazing piece of work to date, Pelagial: a progressive musical journey, written, recorded, mixed and to-be-performed-live as one single 53-minutes piece of music. Mixed and mastered by Jens Bogren (Opeth, Katatonia, Witchcraft) at Fascination Street Studios in Örebrö, Sweden, Pelagial is set to be released on April 26th / 29th (Europe) and April 30th (North America / world) through Metal Blade Records.
Pelagial will be released as a 2xCD, including a vocal and an instrumental version of the album. The CD version (on Metal Blade Records) comes in a 10-panel digipak with epic artwork by
Seldon Hunt (see mockup below). The vinyl version (Pelagic Records) consists of four 10″ EPs in various vinyl colours and styles, packed into 2 gatefolds.